Export Your Work
Export Markings
To export markings:
Open the Markings Panel in the Reader or Outliner Workspace
Click the

export icon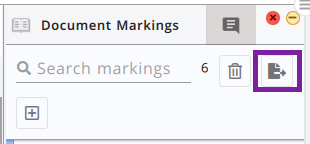 This will open the Export Panel: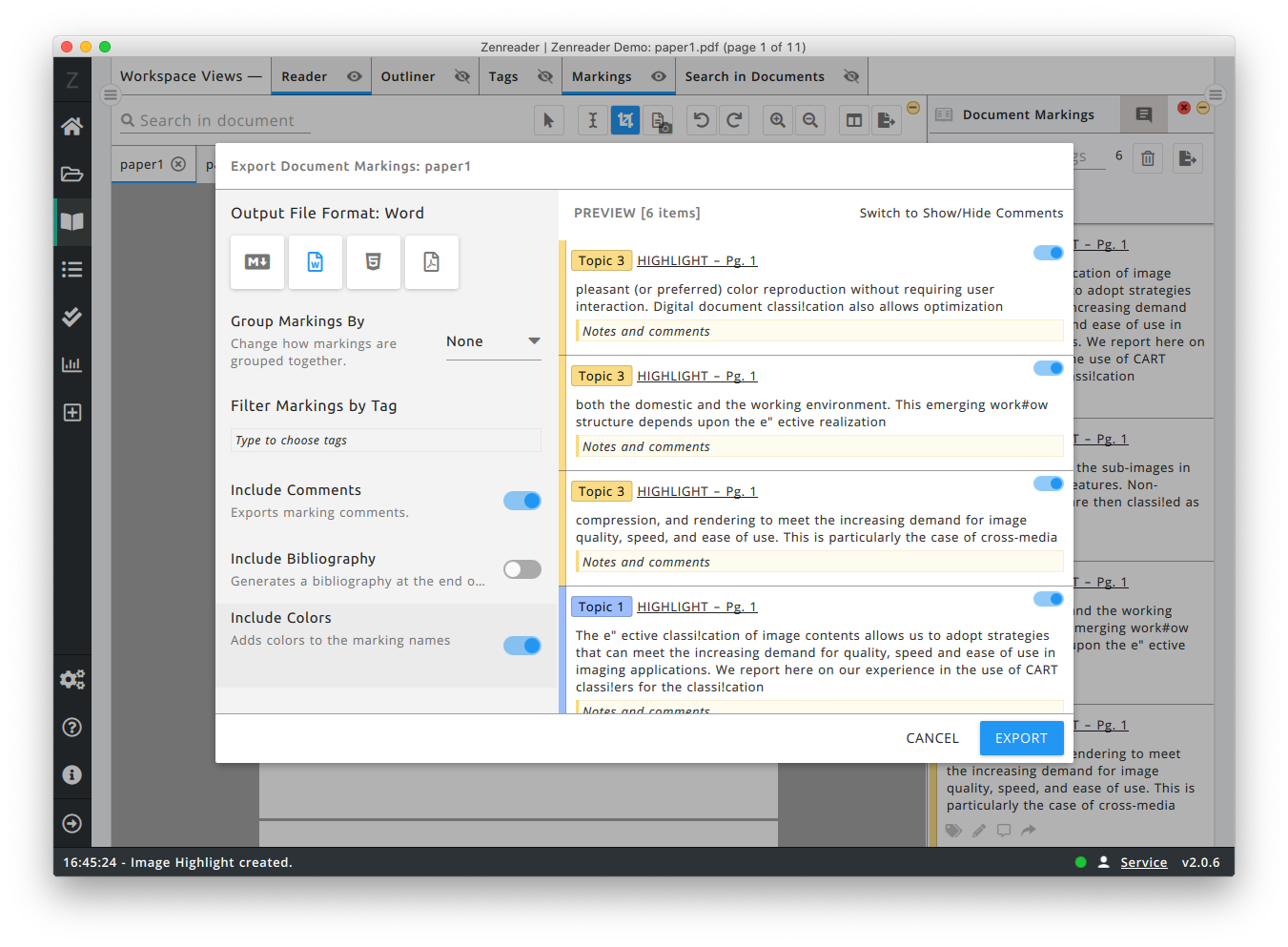 Exporting All Markings - When selected, all the markings are exported. When not selected, only that are visibile in the Markings Panel will be exported (ie. if you searched by a tag and only 2/10 markings are shown, then those 2 markings will be exported in this case).

Group Markings By - In the output documents, markings can be grouped by Tag, Page number or Document. This will generate a main heading with the group title and all the markings are exported under that heading.

Inline Citations - Whether the output document should show inline citations

With Bibliography Section - Whether Zenreader should generate a Bibliography section with all the cited documents at the end of the exported document
Reference Format - Choose the style/format being used for the inline citations
Export Outlines
To export an outline:
Open the Outliner Workspace
Open an Outline
Use the Export Outline widget in the Outline Inspector (right screen sidebar).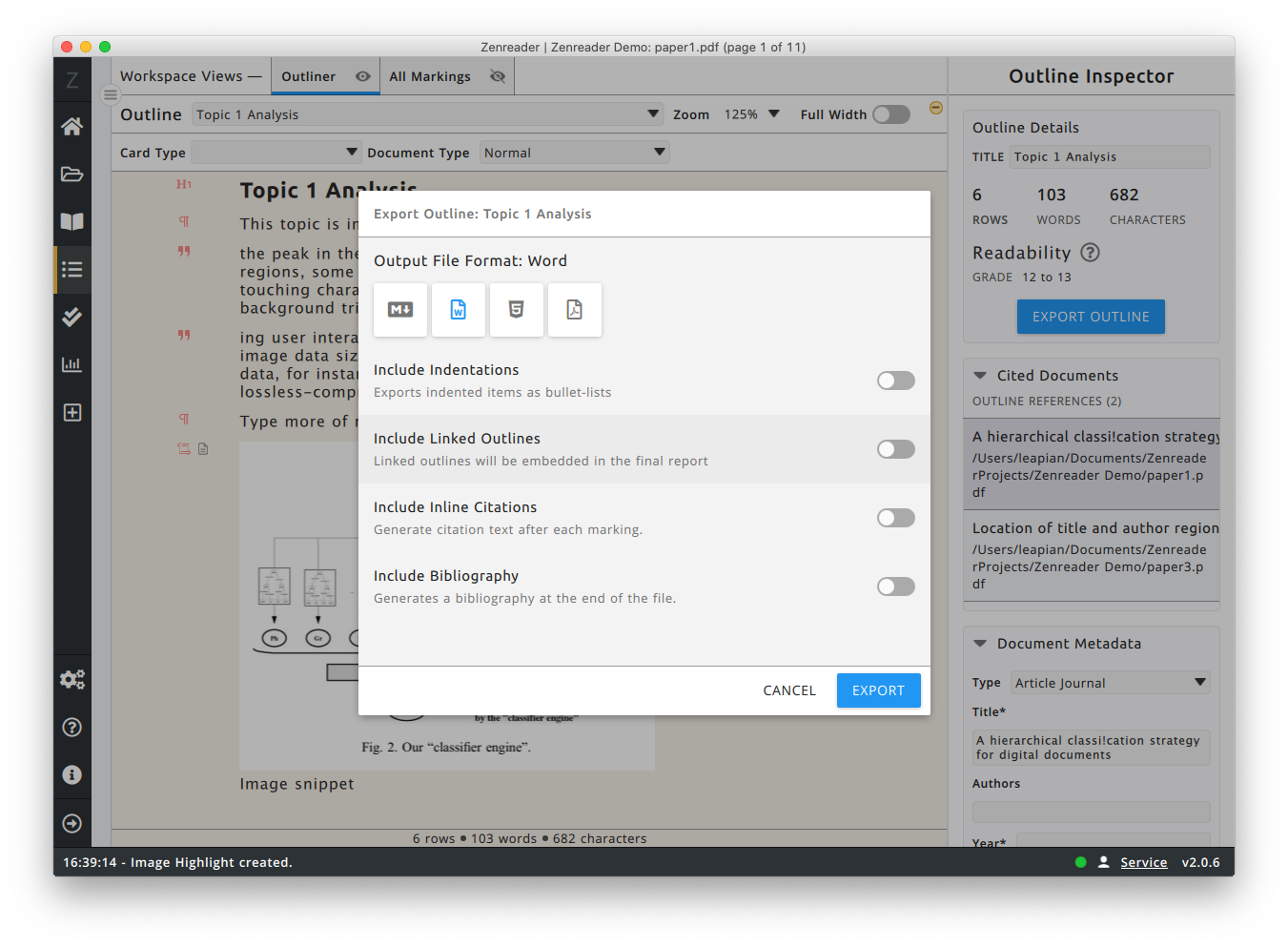 Use Indentations - Whether the output document should show indentations
With Inline Citations - Whether each Marking in the outline should be exported with a citation at the exact location where that marking appears in the text. This is great if you want to then replace that text with the the relevant Citation using the Reference tools of your favourite word processor.
With Bibliography Section - Whether Zenreader should generate a Bibliography section with all the cited documents at the end of the exported document
References - Choose the style/format being used for the inline citations