Zenreader Interface
Each of the main screens in Zenreader is organised in the same way.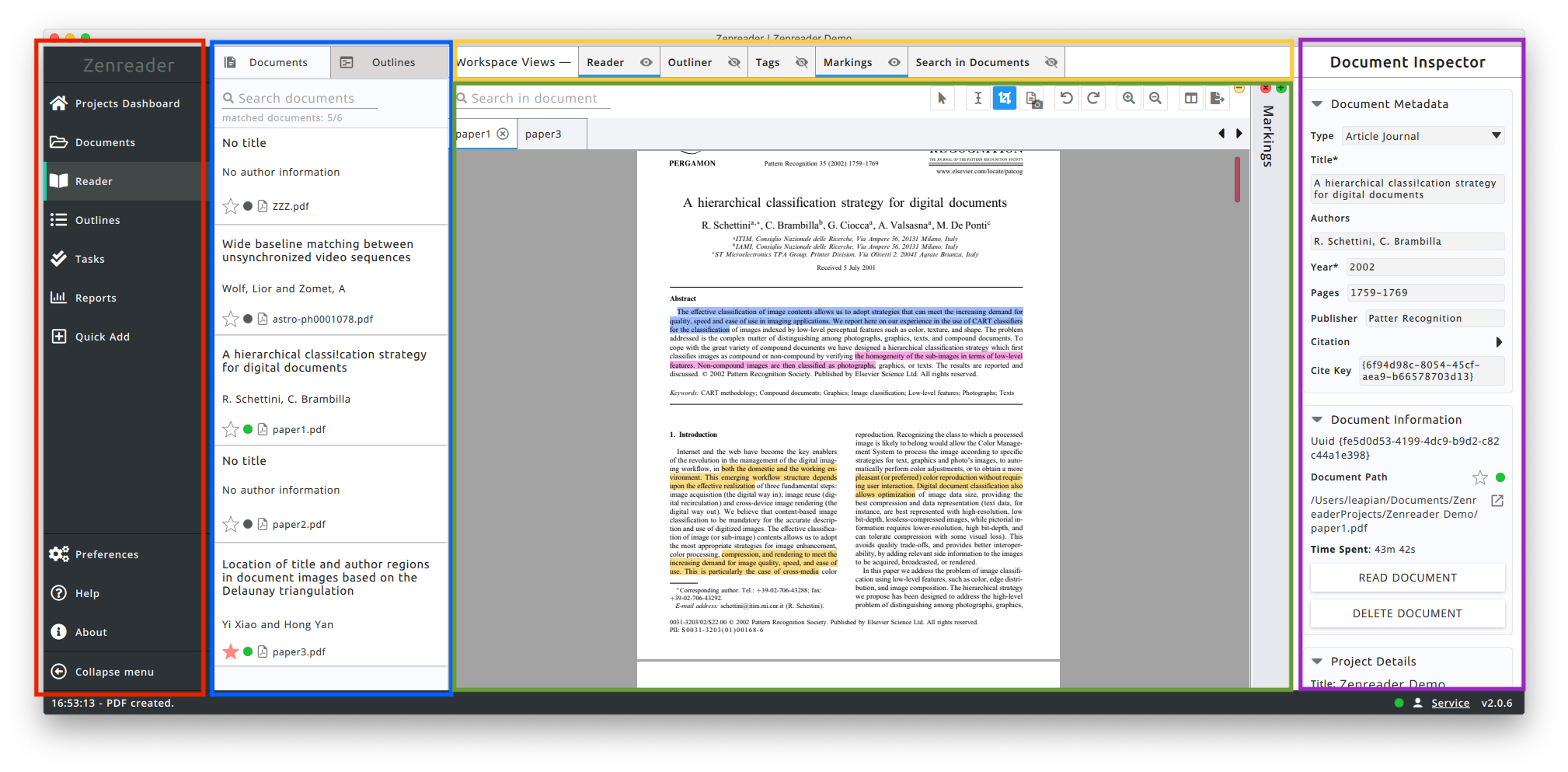 The

Navigation Bar

always appears on the left. Use this to change screens.
The

Left Inspector Panel

shows the list of projects, documents or outlines, depending on the screen you are in.
The

Workspace Views

shows the available panels that you can show or hide in the

Main Workspace

. Drag these tabs to re-arrange the panels. Click on the hidden icon (in red) to show that panel.
The

Main Workspace

is organised in panels. Each panel can be resized or minimised and re-arranged. Here is where you do your work.
The

Right Inspector Panel

shows details of any entity that you have clicked on: a Document, Project, Outline, Marking.