Create an account
To use Zenreader, you must create an account with us.
Sign up for Zenreader on our website
Verify your email by clicking the link that will be sent to you
Sign into Zenreader
Once you launch Zenreader, you will be asked to enter your account details to sign into the software.
N.B.: You will need to verify your email address after you create an account before you can login.
Sign out of Zenreader
To sign out:
Open the Settings page (from the left navigation bar)
Choose the Account Settings
Click the Sign Out button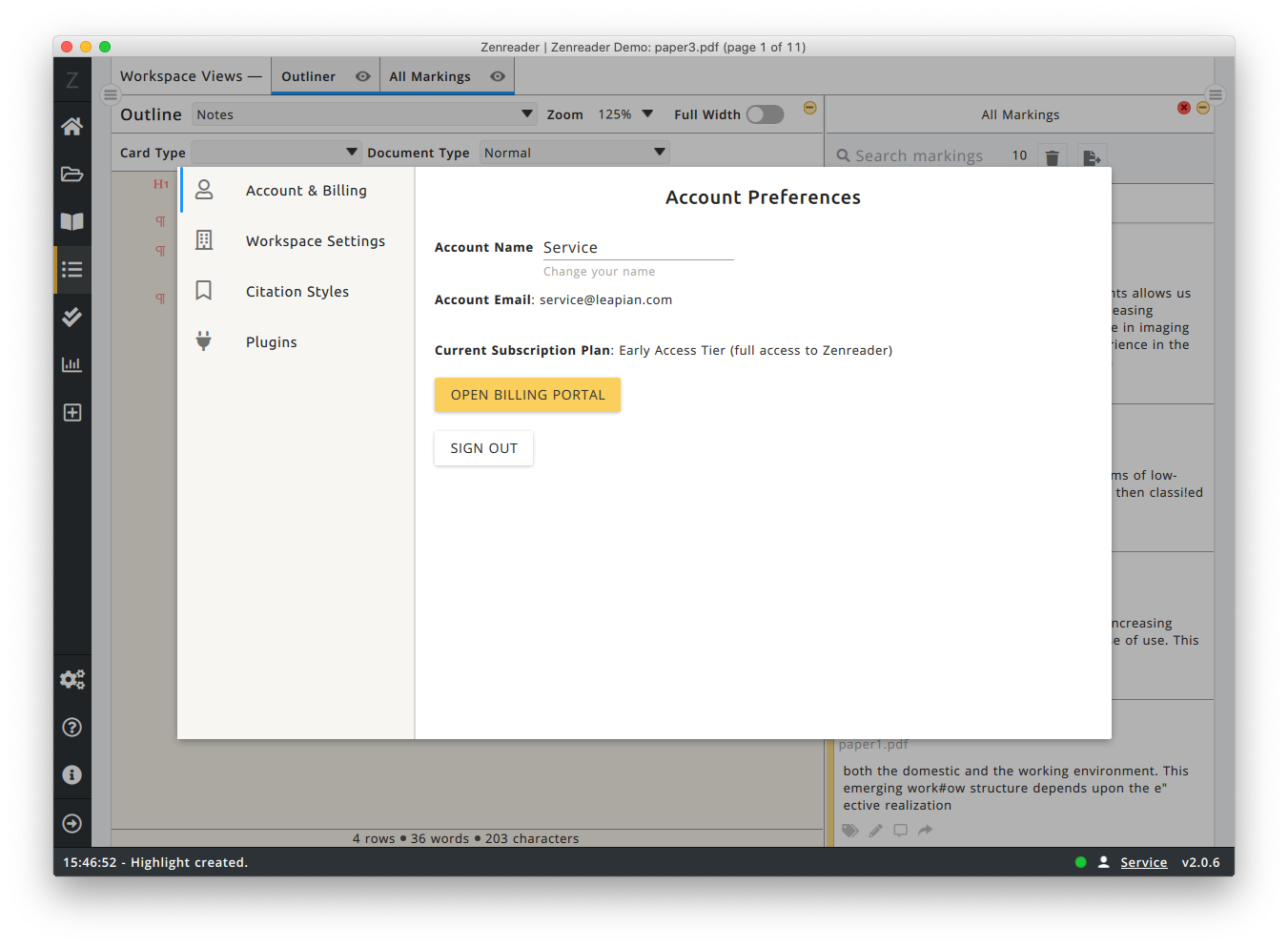 Change Password
You can change your password directly from within Zenreader (you must first log out).
Alternatively you can visit this page.